Ann Blake-Tracy,
Executive Director of the International Coalition for Drug Awareness (www.drugawareness.org)
Author: Prozac: Panacea or Pandora? – Our Serotonin Nightmare
Withdrawal CD: Help! I Can't Get Off My Antidepressant!
She has specialized since 1990 in adverse reactions to serotonergic medications (such as Prozac, Sarafem, Zoloft, Paxil, Luvox, Celexa, Lexapro, Effexor, Serzone, Remeron, Anafranil, Fen-Phen, Redux and Meridia as well as the new atypical antipsychotics Zyprexa, Geodon, Seroquel and Abilify), as well as pain killers, and has testified before the FDA and congressional subcommittee members on antidepressants.
Since 1992 she has testified as an expert witness in Prozac and other SSRI related court cases around the world. Some of the more high profile cases she has worked on would be the murder/suicide of comedian Phil Hartman and his wife Brynn, the Columbine & Red Lake School shootings,
Andrea Yates – the Texas mother who drowned her five children, the Atlanta Day Trader, Princess Di's death, the murder/suicide of the royal family of Nepal, Anna Nicole Smith's son Daniel's death, etc.
Ann Blake-Tracy will amaze you with documentation as to how often these drugs have lurked silently behind the scenes of major headlines worldwide!! To get an idea of how often and the types of reactions we are seeing in the news go to www.drugawareness.org for breaking news cases and ssristories.drugawareness.org for our database of 1000′s of articles on patients on these drugs and the adverse results appearing as headlines which Ann Blake Tracy and our Texas director, Rosie Meysenburg have been gathering for a decade and a half. With only two individuals gathering the cases it makes it clear that this shocking list is only the tip of this iceberg!
Her first book on the issue was published in 1991. What scientists are just now learning about these drugs she spelled out in this book and other early writings. She has participated in innumerable radio,
television, newspaper and magazine interviews since 1989.
We know of no one with such extensive experience and expertise on all of these issues surrounding the SSRI antidepressants as Ann Blake-Tracy. She knows this issue like no one you have ever met! Her latest book on the Prozac family of antidepressants: "PROZAC: PANACEA OR PANDORA? – Our Serotonin Nightmare" (2001) is the product of
many, many years of intensive research, and the cases of approximately 1,000 patients on a long-term basis.
Ann Blake Tracy also has an hour and a half long audio tape and/or CD, "Help! I Can't Get Off My Antidepressant!," which explains the safest withdrawal methods from these antidepressants discovered via trial & error over the past two decades and how to rebuild the body and brain after the use of these drugs – the product of many years working with patients in withdrawal from antidepressants and patients with serious adverse reactions to antidepressants.
Ann Blake Tracy has appeared on or consulted for television presentations for FOX News, Court TV, the History Channel, CNN, PBS programs, Dateline and 20/20, the Geraldo Show, the Leeza Gibbons Show, the Montel Williams Show, the Maury Povich Show and numerous local news programs. She has also appeared on many national radio shows over the past 20 years such as NPR, Coast to Coast, the Jeff Rense Show, and the Alex Jones Show. Internationally she has appeared in the US, Canada, Finland, UK, Russia. Ireland, and is currently working on one in Germany and another in Australia.
Ann has also appeared in two major film documentaries released the end of 2005, The Drugging of Our Children, by award-winning documentary filmmaker Gary Null, which contains interviews with Michael Moore and Neil Bush agreeing on the subject of the horrors of giving our children drugs; (This movie is available in its entirety at http://youtu.be/26e5PqrCePk  and the movie Prescription Suicide, a look into the lives of families who experienced firsthand the tragedy of antidepressants, produced by five-time Emmy Award winning Hollywood producer Robert Manciero.
For more information and materials go to www.drugawareness.org
Dr. Candace B. Pert, PhD
Research Professor, Georgetown University Medical Center, Washington, D.C., Former Chief of Brain Biochemistry at NIH for 13 years. She studied the inner workings of the body with an eye towards identifying and locating peptides and receptors. She became convinced these chemicals were the physical manifestation of emotion. She takes some time from her research and teaching schedule to lecture internationally on the issues of neuropeptides and mind-body communications. Links for ordering her latest book, MOLECULES OF EMOTION, can be found on our "Book" page.)
Dr. Julian Whitaker, MD
Dr. Julian Whitaker, founder of the Whitaker Wellness Institute, is one of the country's foremost advocates of healing through diet, exercise, lifestyle changes, and the principles of orthomolecular medicine. He preaches to an ever-growing audience through his clinic, newsletter, books, lectures and now his web site, drwhitaker.com. Today over half a million subscribers, disenchanted with the failures of conventional medicine, rely on his newsletter, Health & Healing, for news about safe and effective alternatives.
Graduated from Dartmouth College in 1966, Dr. Whitaker earned his medical degree at Emory University Medical School in Atlanta in 1970, and completed his internship at Grady Memorial Hospital, also in Atlanta.
Dr. Kevin Millet, DC www.fibrowellness.com
Dr. Kevin Millet, DC Dr Millet, who himself was able to overcome hyperactivity, depression, compulsive behavior and suicidal tendancies through nutrition, is currently the director of Total Wellness. Total Wellness is a wholistic center near Salt Lake City, Utah. He conducts seminars throughout the United States to health practitioners in applying nutrition and other wholistic methods to regenerate the entire body, including the brain and endocrine system.
Dr. Lorraine Day, MD
An internationally acclaimed orthopedic trauma surgeon and best selling author was for 15 years on the faculty of the University of California, San Francisco, School of Medicine as Associate Professor and Vice Chairman of the Department of Orthopedics. She was also Chief of Orthopedic Surgery at San Francisco General Hospital and is recognized world-wide as an AIDS expert. She has been invited to lecture extensively throughout the U.S. and the world and has appeared on numerous radio and television shows including 60 Minutes, Nightline, CNN Crossfire, Oprah Winfrey, Larry King Live, The 700 Club, John Ankerberg Show, USA Radio Network, Art Bell Radio Show, Three Angels Broadcasting Network and Trinity Broadcasting Network.
Joyce Riley vonKleist, RN, BSN, Captain, USAF inactive Reserve
Has presented at the National Institutes of Health, medical legal conferences such as the American Trail Lawyers Association, was host of her own radio talk show "NurseTalk Radio-The Truth in Health Care", and has guested on over 1500 radio and television shows, including Art Bell, Chuck Harder and Michael Reagan. Served as a Captain in the United States Air Force and flew on C-130 missions in support of Operation Desert Storm. She now serves as spokesperson for the American Gulf War Veterans Association whose purpose is to provide education and information for the Gulf War veterans and their families and to seek treatment for the illnesses that thousands of Gulf War veterans now suffer from.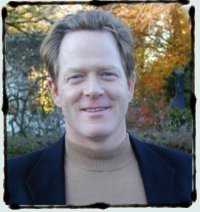 Dr. Bradford S. Weeks, MD
Bradford S. Weeks, M.D. is a medical doctor whose practice welcomes people all ages suffering with all illnesses. He offers conventional, as well as complementary, medical and psychiatric care. Dr. Weeks' approach is biochemical in nature. That means he works to correct your underlying biochemical imbalances which create your illnesses and pain, rather than to simply offer you various synthetic drugs designed to suppress your symptoms.
Mark M. Miller,  Started the ICFDA Web Site.
Mark and his wife Cheryl lost their 13-year old son to a Zoloft-induced suicide in 1997, Since then, Mark has been serving as the organization's Regional Director in Kansas and developed the Original ICFDA website to help connect survivors and educate others about the dangerous and often deadly side effects of prescription medications. (2607)